Steni launches 60-year functional warranty
"Robust and durable solutions pay off over time, and here at Steni we are developing extremely strong, environmentally friendly products that help extend the service life of buildings. That's why we are now offering a 60-year functional warranty on our façade panels," explains Steni's Jan Terje Nielsen.
Façade panels from Steni offer the longest functional warranty on the market. SINTEF has documented that the panels have an expected service life of 60 years – which Steni now guarantees. The façade panels are made from stone composite, a combination of materials with different qualities that together give the end product a long service life and extreme strength. They can be installed at any time of year, regardless of temperature and weather conditions, and are maintenance-free.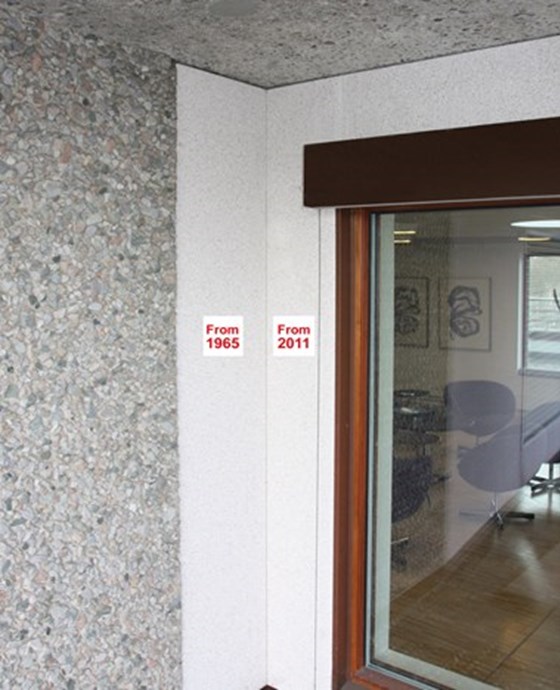 Good example
The Norwegian Water and Energy Resources Directorate (NVE) building at Middelthuns gate 29 in Oslo is testament to the value of robust and durable solutions. It was built in the 1960s and refurbished in 2011. One of the products originally supplied by Steni was façade panels in natural white. Only a few of these were replaced during the refurbishment, due to the fact that some walls had moved – and even today you can hardly notice any difference between the panels that will soon be 60 years old and those that were installed in 2011.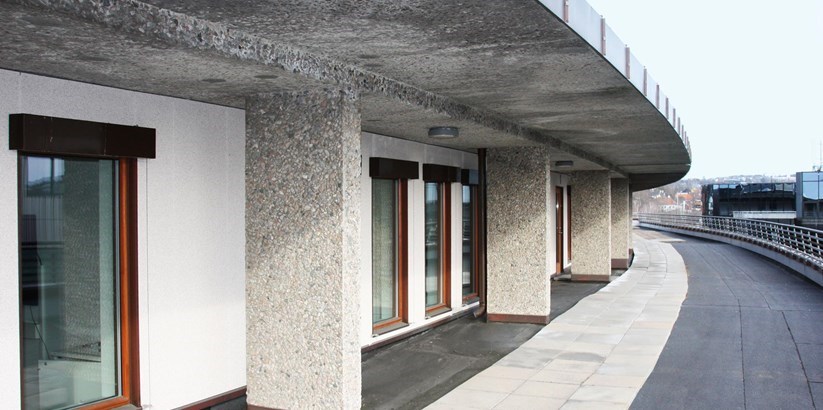 Rightly proud
"I've worked on the building for more than 20 years – it's close to my heart. I was responsible for the building before, during and after the refurbishment and, I have to say, I am really proud of this – you could almost say it's become part of my DNA. Even though the entire internal and external façades, and parts of the internal building, are listed, the building still satisfies all requirements for modern office premises," explains the NVE's Hans Petter Arvesen. He points out that many surfaces that were used in the original building are still as good as new.
"It appears that people were making much better choices back then. The planners and builders invested in really good quality – knowing it pays off over time," confirms Arvesen.
The planners and builders invested in really good quality – knowing it pays off over time.​ Hans Petter Arvesen, NVE​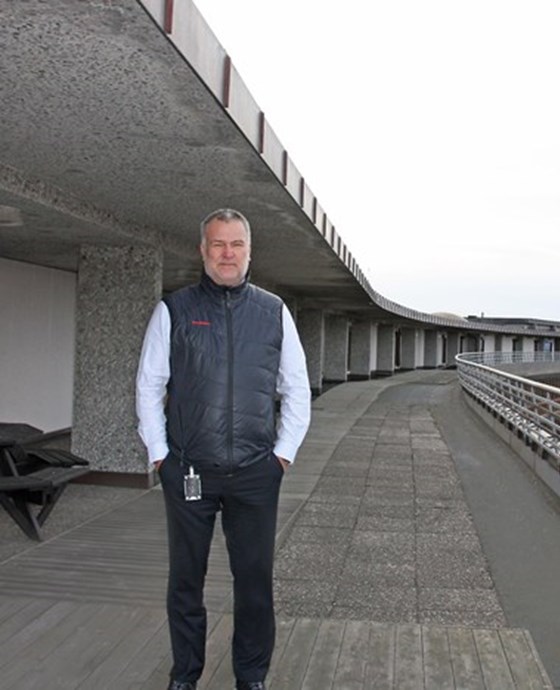 60 years – a long time
"A façade for the buildings of the future must be impact-, water- and frost-resistant, easy to install and easy to maintain – it quite simply has to be able to withstand the ravages of time and have a low life-cycle cost. This is definitely the case with Steni façade panels. Sixty years is a very long time," states Jørn Helle.
He knows that today's contractors, architects and homeowners want to use sustainable, robust and durable products in their projects. They are interested in finances, the environment and getting the best value for money.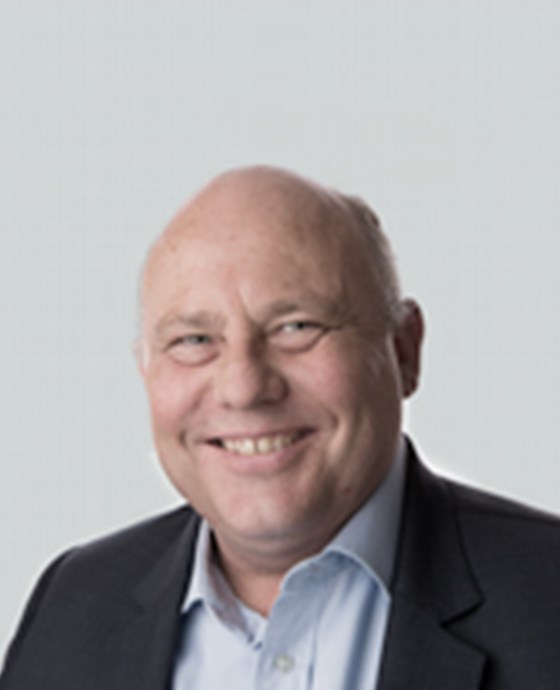 Many modern façade products have a lifetime warranty of 10, 15 or 20 years. This makes it extra reassuring to use Steni's façade panels, which guarantee 60 years' service life.​ Jan Terje Nielsen, CCBO​