35-year-old Steni Colour façade panels from a housing association building in Trondheim have been used to give an Oslo building from the 1950s a new lease of life.
"This is a trail-blazing recycling project, where a large share of the materials used in the renovation stem from ordering errors in other projects, renovations of other buildings, or from other parts of the building itself," explains the architect responsible for the renovation, Noora Khezri from Norwegian company Mad Arkitekter. The project in question involves a 1950s building at the address Kristian Augusts Gate 13 in Oslo, which had previously been threatened with demolition. The building was recently presented with the prestigious DOGA (foundation for Design and Architecture in Norway) award for its future-oriented focus on recycling and circular principles.
Extract from the reasoning of the DOGA jury"The result is a building with a unique identity and intrinsic value, where craftsmanship and architecture go hand in hand with excellent project management and interdisciplinary cooperation. The project demonstrates that recycling is not only possible, but also financially viable – profitable, even."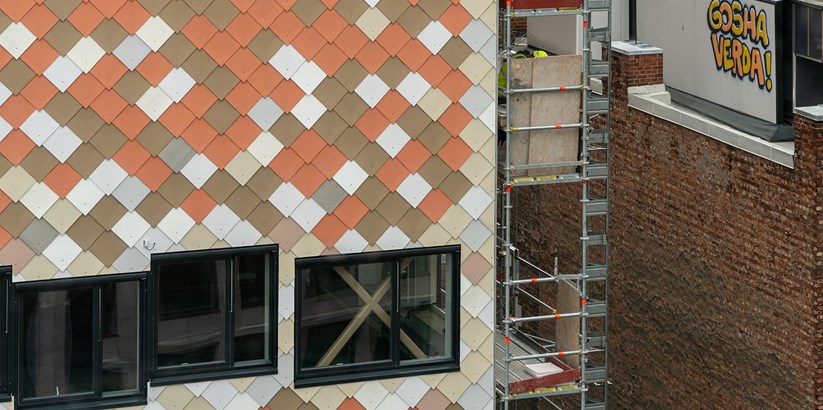 Reuse of old façade panels from Steni
The recycled materials used in the renovation of the building include concrete floor slabs from the government building R4, grille panels from the Tøyenbadet swimming centre and, in particular, Steni façade panels.At first glance these façade panels, with their familiar delightful colours and modern expression, look brand new – but nothing could be further from the truth
"The façade panels actually come from a 35-year-old housing association building in Trondheim, and we have cut and adapted them to match the dimensions needed for the Kristian Augusts Gate 13 project. In all, we delivered 3,819 processed panels here," relates Ståle Kristiansen, Regional Manager at Steni.
Tip: A simple wash is all it takes to make 30-year-old façade panels look as good as new
Ståle is clearly impressed with the way the building at Kristian Augusts Gate 13 has been rehabilitated, and makes no secret of how he is pleased as Punch that Steni façade panels were chosen for the project. "It's so cool that such a remarkable project, which almost represents a 'how-to guide' for sustainable renovation, is clad in our façade panels. And even more so when the panels in question are recycled," he adds.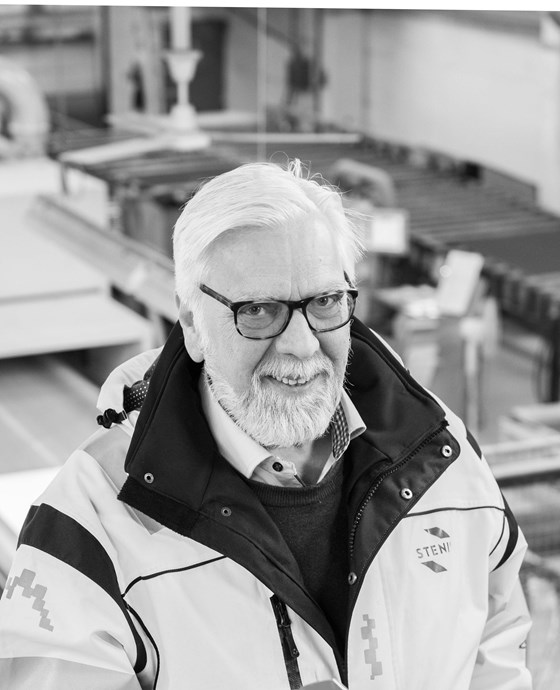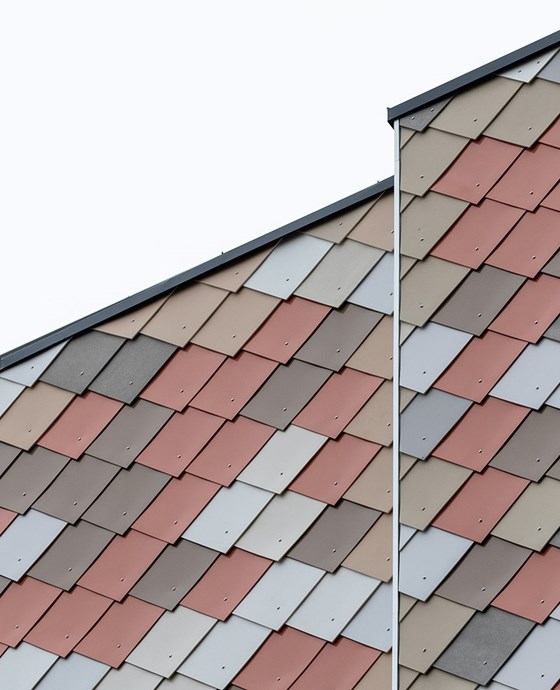 Durability = sustainability
Steni façade panels come with a 60-year durability warranty, and as the years pass it is becoming increasingly clear that this durability constitutes a real benefit for the environment.
"The Kristian Augusts Gate 13 project is the ultimate example of how important wear resistance and durability are from the perspective of sustainability and the environment. Here we have a truly delightful and durable façade, just like any other brand new cladding," concludes Ståle Kristiansen.