A wide range of corner solutions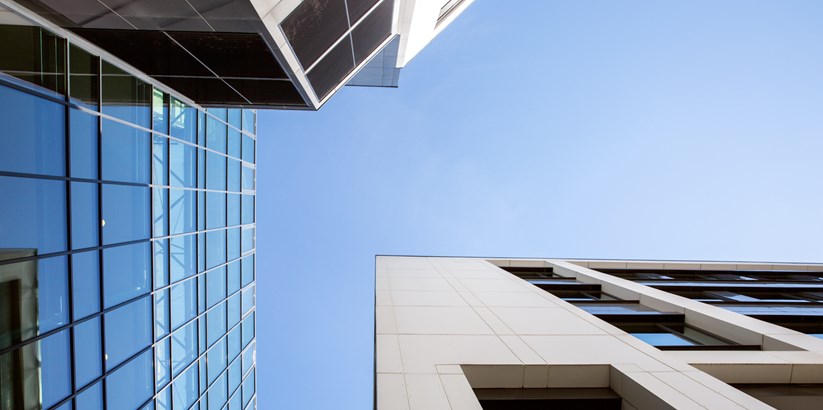 A broad selection of sizes and corners
STENI is the only supplier on the market to offer such a wide range of sizes and corner solutions.
We develop customised solutions together with our customers, offering moulded L- and U-elements in a variety of angles for all our products and finishes.

Curved and corner elements provide exciting opportunities and produce seamless transitions that give an aesthetic beauty to a building.

We will work closely with you throughout your project, so that we can find the best solutions together.
Play with angles
In close proximity to BI Norwegian Business School, TVNorge is housed in a modern and attractive building in Nydalen - a building where the architect along with Steni has played with angles.
On the grounds of Norwegian industrial production history, Nydalen in Oslo has emerged as a modern center. More and more players are seeking employment here, and the number of jobs has multiplied since the Spikerverket was the main company for Elkem's steel production.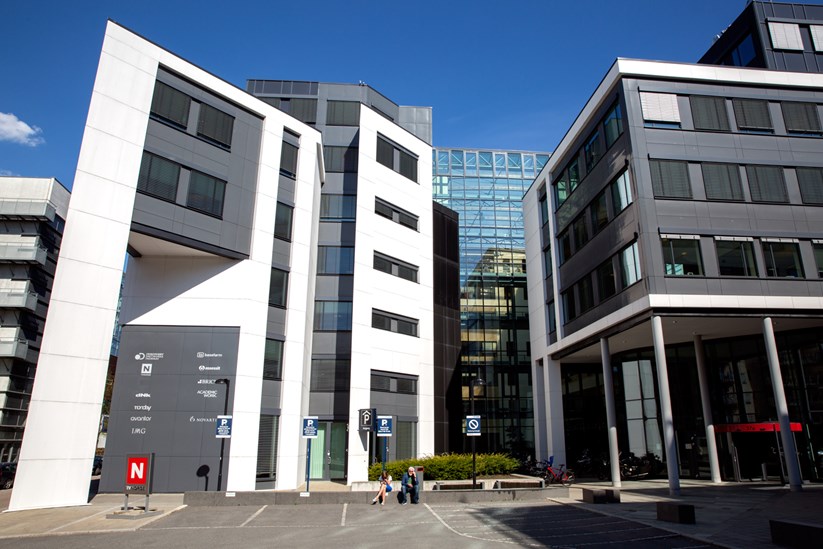 - The TVNorge building was built as a speculation building, where the task was to find solutions that could compete with the buildings at Aker Brygge and Tjuvholmen, that is, halve construction costs to provide equal rental income for the landlord, says architect Ragnvald Halset, general manager of Nydalen architectural office (NYARK).


Possibilities

With corner solutions at various angles and columns with sharp edges, a spectacular view is built.
- At the TVNorge building, together with Steni, we developed a unique corner solution. We had many variants of corners, from 90 degree corners all the way down to 30 degree corners.
During the process, the architect could play and let the imagination prevail.



No other plate solutions can be provided with such possibilities.​ Ragnar Halset, architect in NYARK​

Used a lot

He is responsible for the architecture of many of the modern facades that adorn Nydalen. And it is not the first, nor the last, building where he has used Steni's facade panels.

- I have used it, often in combination with other materials, in almost all the buildings, he says, referring to TV Norge's other neighbor, built where Statnett is located. White and black fields create large variations
.
- There I used white plates with different degrees of maturity against each other. It made a crazy game, says the architect.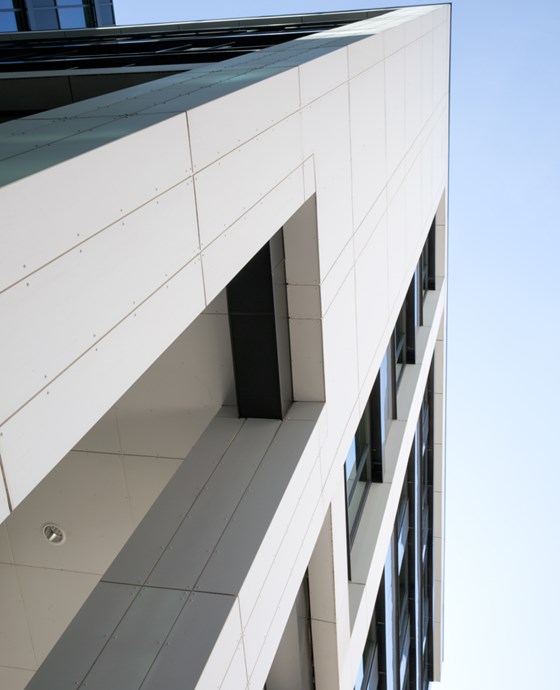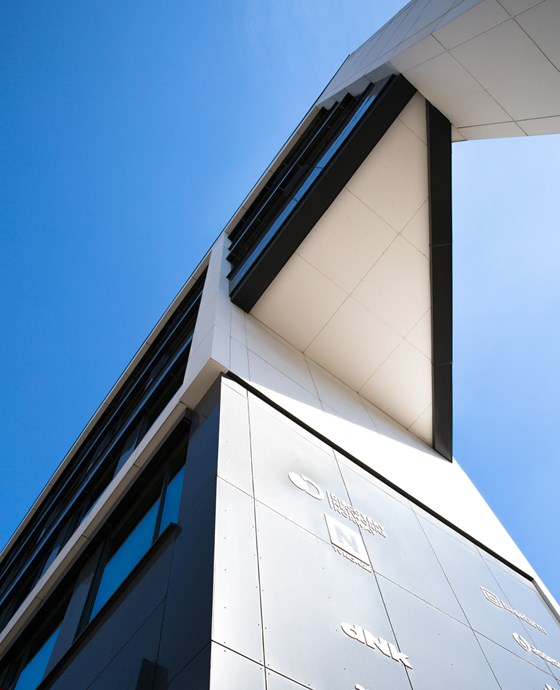 FACTS
The TVNorge building is located in Nydalen in Oslo
Architect: Ragnvald Halset, NYARK / Kosberg Architectural Office
Finished 2010
Builder: Avantor
Contractor: Vedal
Architect's footprint

- Steni guarantees 40 years of functional guarantee and more than 60 years of life. It's absolutely unbeatable, says Halset. He praises his collaboration with Steni in his efforts to further develop the product and believes that the composite material used today has a high gloss quality which is a good imitation of glass. With the facade panels, the architect can play, not only with angles, but with colors, color combinations and gloss in surfaces and make their own mark on the building.

- You can get a surface with your own image, pattern or shape, he says, adding that with Steni you make sure a building has a completely maintenance-free facade with a material based on Norwegian stone, says Halset.


It is produced in Norway, is short-lived and contains no environmentally-harmful substances. The plates are absolutely superb!​ Ragnar Halset, Architect in Nyark​

Unique solutions

Together with customers, Steni develops custom solutions with molded L and U elements at a variety of angles for all products and surfaces. Curved solutions and corner elements provide exciting opportunities and make the building appear aesthetically beautiful, with seamless transitions.