How architects think about creating optimal customer value!
What do architects think about Steni's facade panels and what do they see as important for being able to meet their clients' wishes and needs? We asked architect Kasper Kullegaard, who worked with Steni on the building project for the Samsøvej assisted living centre – known for its curved black facade – and this article highlights some of his answers.
"For the Samsøvej assisted living centre, the client wanted us to use materials with the longest possible lifespan, and Steni's façade panels have precisely the properties that meet the requirements of what I would call an operationally-oriented client. When looking at vital structural elements like roofs, façades, doors and windows, lifespan it is always a relevant consideration," says Kasper Kullegaard.
FACTS
Kasper Kullegaard is an architect and partner at the Danish architectural firm Kullegaard A/S. The company was established in 1980 and employs a staff of more than 60 at their offices in Holbæk and Copenhagen. Kullegaard works as a lead adviser for both public and private clients.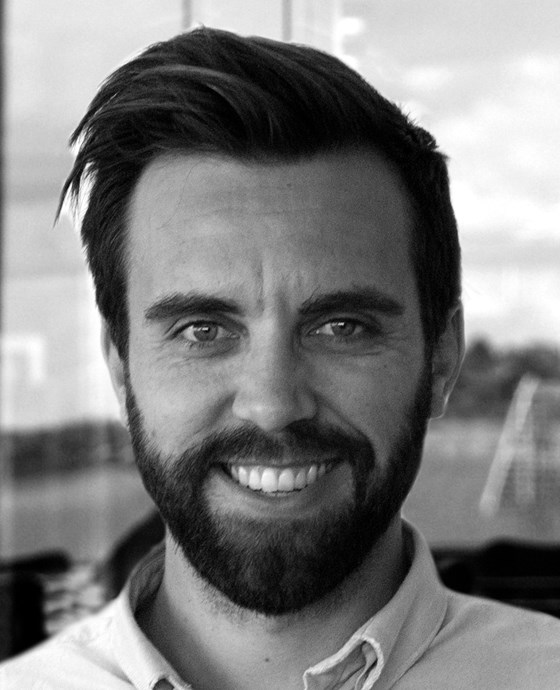 Kasper Kullegaard
What are your requirements for façade panels?
The façade doesn't always have to consist of natural materials. But façade panels must be durable – that's a requirement. Steni is a very relevant product because there are many variations to choose from. Colour is one thing, but it is the options in terms of gloss levels that I think are really interesting. At Samsøvej, we wanted to create a varied façade without breaking up the black colour. Using different gloss levels of the same black colour, produced a feeling of depth on the façade and gave the building a glossy expression that changes in time with the variations in daylight throughout the year.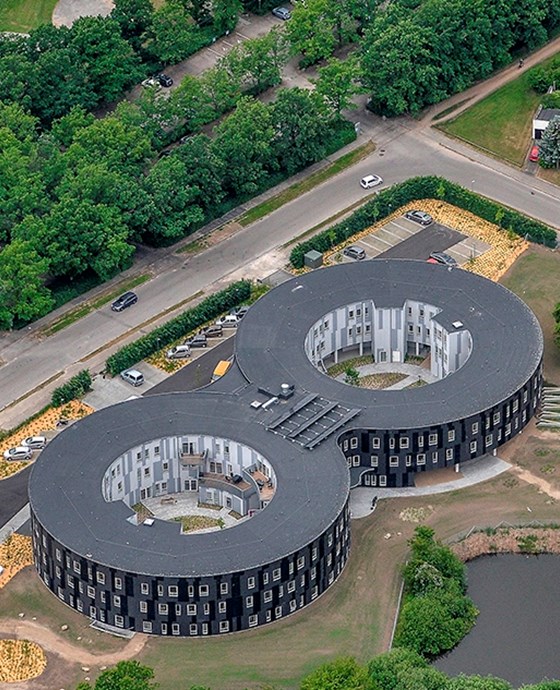 The Samsøvej assisted living centre has an exciting form and is clad with façade panels from Steni.
Our goal is to create optimal value for our clients. Our success is contingent on the success we create for our clients. With that focus, we work every single day to deliver responsible designs and solutions that are realisable and meet our clients' expectations.​ Kasper Kullegaard​
What do the architects at Kullegaard AS emphasise the most?
We are known for our high quality and good communication with our clients, partners, contractors and suppliers. For us, it is natural – part of our DNA – to focus on the type of interaction that creates value. We operate and communicate "at eye level" with all the stakeholders involved in a construction project. This ensures that we always match the expectations of all aspects of the process, so that we deliver what the client wants. What we make should always be based on the client's needs – and it must be realisable, which is why we place great emphasis on tight and sound financial and project management.
Steni's façade panels have properties that meet the requirements of an operationally-oriented client.​ Kasper Kullegaard​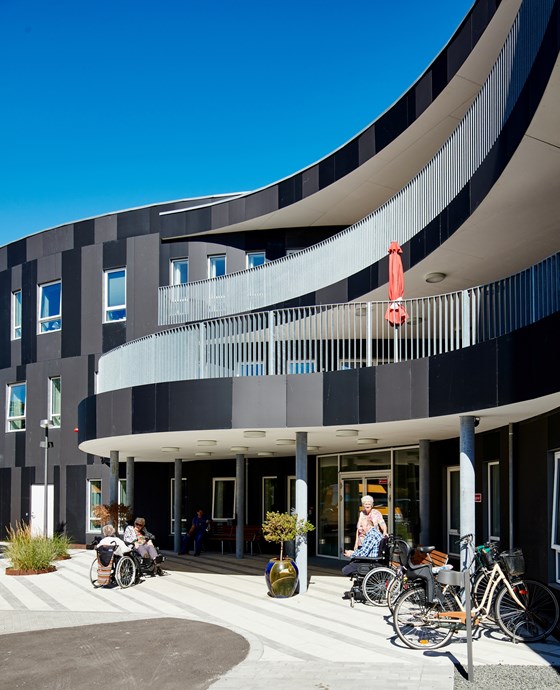 Pleasant and safe environment for residents.
Is sustainability important in your work?
Of course, it's natural to include sustainability wherever possible, but always with great respect for project finances. We always try to find the best solutions in all fields and adapt the solutions to the financial framework we have for a task. For us, sustainability is also about having a good project management process, where we include the various stakeholders along the way. It ensures that we meet delivery deadlines, that we deliver a building that works the way the client wants and that we avoid any defects or omissions to the greatest extent possible. For us, that is also sustainability.