Prefabricated sections, with façade panels from Steni, delivered to Vestfold Hospital Trust
On commission from Skanska and Link Arkitektur, section-manufacturers RVT have delivered prefabricated sections, using façade panels from Steni, to Vestfold Hospital Trust.
"Section installation with prefabricated façade panels is quite clearly the way forward for the construction industry," says RVT Installation Manager Hans Øyvind Stai.
He's standing outside Vestfold Hospital in Tønsberg, where Skanska have been commissioned to construct the new buildings that will house the somatic and psychiatric care departments.

RVT have delivered prefabricated sections for the project that can easily be installed at the construction site.

"Delivering sections with prefabricated façade panels straight to the construction site saves time and rigging space. It's an efficient way of building, and you get a waterproof building using prefabricated surfaces much more quickly than using traditional construction techniques," explains Stai.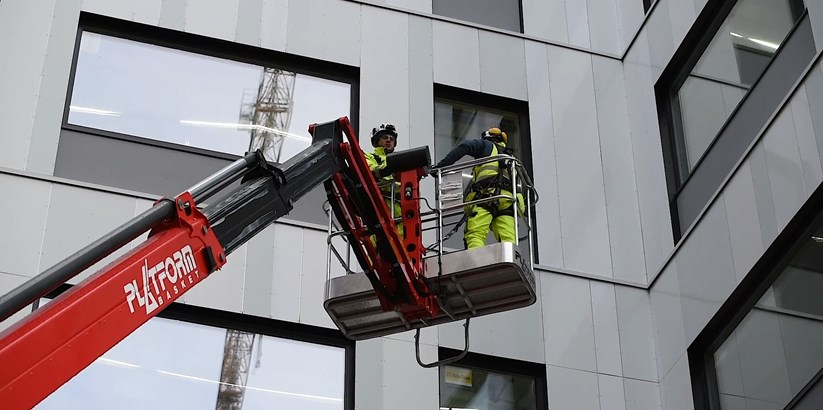 INSTALLATION: Here we see the sections being installed on the hospital building.
Long-term durability decisive
Architects Link Arkitektur were commissioned to plan and design the new hospital buildings. They were quite clear what they were looking for when choosing solutions and materials for the façades.

"For us it's vital to choose materials that are robust and durable. The façades will be up there for a long time, which makes it important that the product has a long lifetime so that it looks as attractive as possible for as long as possible," comments Hugh Serendahl, Architect at Link Arkitktur.
The result was that section manufacturers RVT were commissioned to supply prefabricated elements using façade panels from Steni.

"Steni panels are incredibly robust, and that's ultimately why we chose them. They also come with a 60-year warranty and are extremely easy to maintain. So they really do have a lot of plus points!" he explains.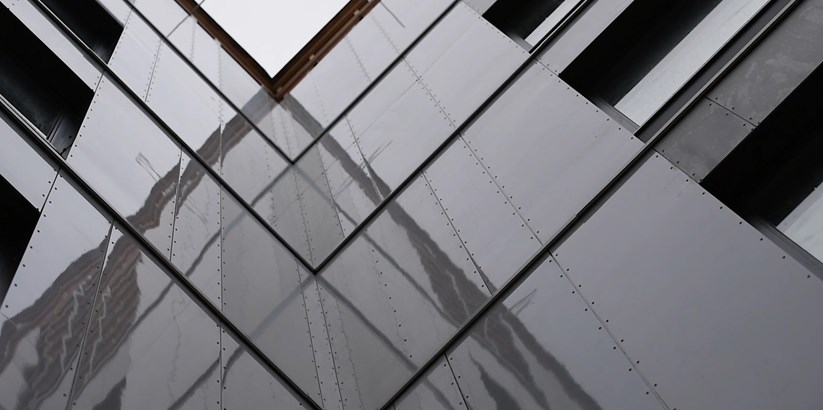 UNIQUE DESIGN: The façade panels from Steni give the building a tough and eye-catching appearance.
Constructive collaboration

RVT, who have manufactured the sections, have nothing but praise for the façade panels from Steni, which they have found to be robust and easy to work with.

"The key thing when it comes to choosing façade panels is that they are easy to work with and can withstand handling and transport. They must also be easy to install. This has certainly been the case with these façade panels," comments RVT Factory Manager Amund Behrns.
He goes on to say that they have enjoyed working with Steni, who have shown themselves to be flexible and adaptable partners.

"We have brought forward deliveries, we have postponed deliveries and we have had the panels delivered ready-sorted for each individual section. It's been an extremely successful collaboration,"  the Factory Manager concludes.