From run-down to bright and modern
Boligbygg has converted a dilapidated housing complex at Skullerud in Oslo into attractive apartments in bright and green surroundings.
"The 110 apartments at Johan Scharffenbergsvei 105 in Skullerud were suffering from extreme neglect and vandalism, and the grounds were far from welcoming," explains Boligbygg's architect and project team member Håkon Garnes.
Renovations
After a thorough condition assessment, we were left with two options: either tear down the building or perform a complete renovation. We opted for renovation, and the project was divided into three project phases: wet rooms, the façade and the grounds. Jan Erik Blomberg was Boligbygg's project manager and responsible for renovating the City of Oslo's municipal housing complex at Skullerud.
Steni was invited to work on the façade project. Representatives from the architectural firm Tegn 3 and Boligbygg worked closely with Steni's development department to come up with a suitable product for the façade.
This is an area subject to significant wear and tear, so we were looking for panel cladding rather than a cement coating.​ Jan Erik Blomberg, Boligbygg​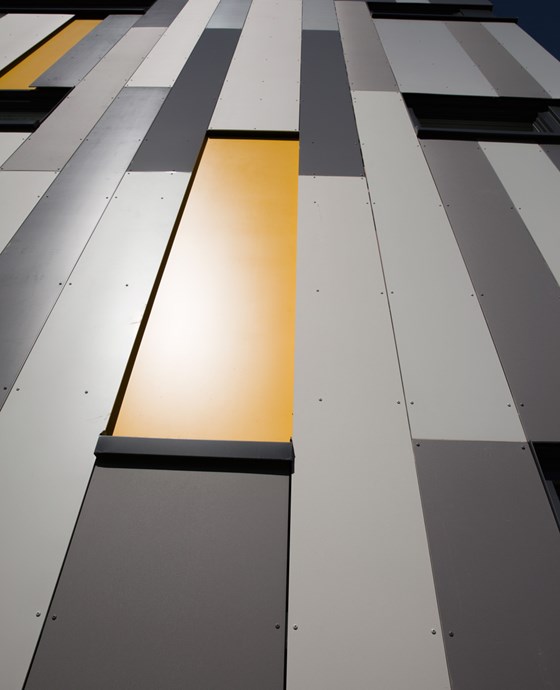 A total of 2,200 m2 Steni Colour was used for the renovation of Johan Scharffenbergsvei 105.
Environmental focus
"To make the façade appealing, we focused on lighting, recreational areas, entrances and colours. We removed the old verandas and expanded the entrances. Asphalt areas were replaced with an enclosed mini-pitch and amphitheatres where local residents can meet and socialise."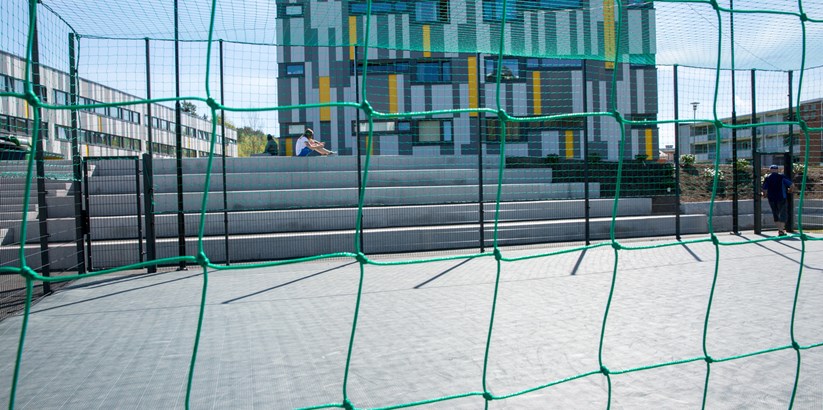 The city district contributed financially to the new mini-pitch for the more active residents.
Well-being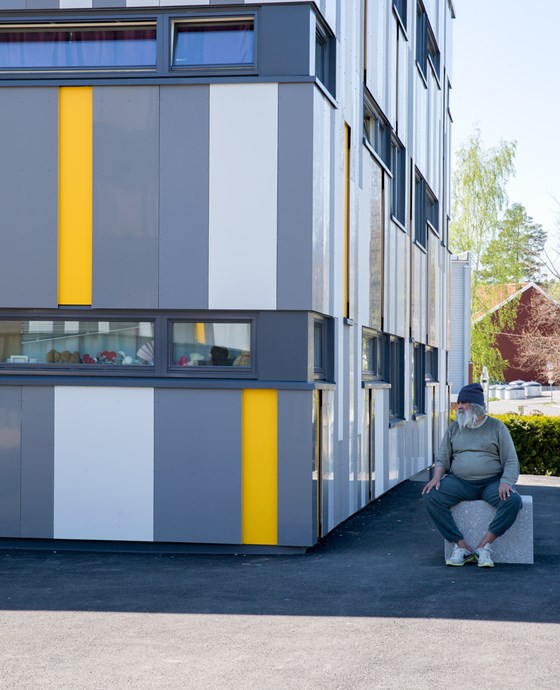 A space to share! Aesthetics and the environment were important considerations during the renovation work.
The housing complex at Skullerud is home to a number of people who face particular challenges in life. Here, refugee families are made to feel welcome and drug addicts are given a safe place where they can be themselves. Many studies have documented that people's environments have a significant impact on both behaviour and well-being.
It is very satisfying to see that our products can help to create a positive and pleasant living environment.​ Thomas Magnussen, STENI​
"I really appreciate working on projects like this," explains Thomas Magnussen, Steni's representative on the Johan Scharffenbergsvei 105 project.
"We believe that residents show more respect for their surroundings, which in turn will help to maintain living standards in the housing complex."
FACTS
Johan Scharffenbergsvei 105:
2,200 m2 Steni Colour
SN 8003 and SN 8006 matt, half matt and high gloss.
SN 9200 in half matt.
20 m2 Steni Vision motif:
Street address and house number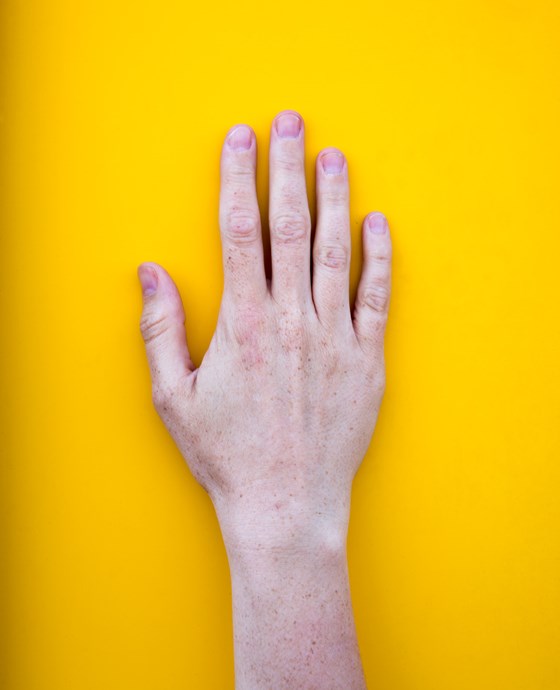 The area is subject to significant wear and tear, so easy maintenance was an important criteria for the choice of cladding.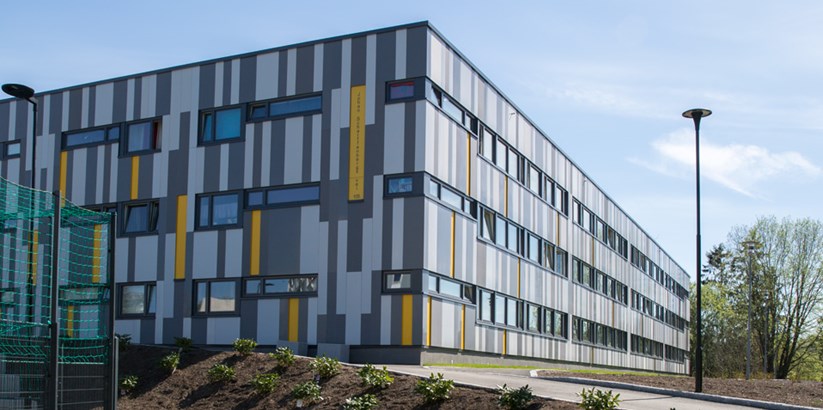 Steni Vision was used for information surfaces showing the street name and house number.