Olivine – one of Norway's most exciting minerals
Steni's continuous search for new materials has yielded results. And now comes a new surface made of one of Norway's most exciting minerals, namely olivine.
Steni's façade panel "Scandinavian Forest" is made with an olivine surface mined in Sunnmøre.
The green stone material has for a number of years been among Norway's most important industrial materials. Olivine is not only a beautiful mineral widely used in jewelry, but is also famous for its CO2-binding properties.
"Olivine is not only an exciting material, it is also aesthetically pleasing to look at with its shimmering greenish-grey shades.  Olivine on our façade panels is stable and does not absorb CO2, but we hope that we can contribute to further research on this exciting mineral by spreading enthusiasm and drawing attention to the possibilities Olivin has, says Communications Manager at Steni, Jan Terje Nielsen.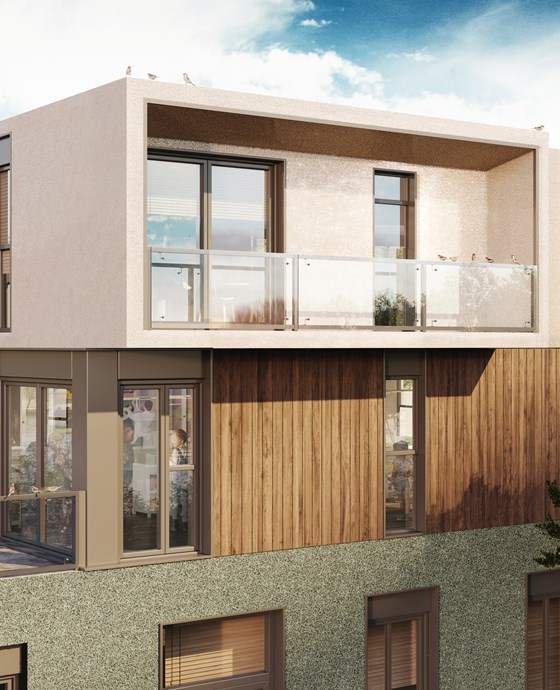 Scandinavian Forest, the façade panel with olivine, works well in combination with other materials, including several types of Steni Nature façade panels.
Spreading enthusiasm for further research
We want to strike a blow for a rock that at the research stage shows promising rates for CO2 capture. Crushed or ground up, in shore zones where it is exposed to water, air and mechanical motion, it can absorb up to 1.25 kg of CO2 per kilogram of stone.
Mined olivine stone also has a unique ability to absorb pollutants from lead, nickel and other heavy metals. The rock played a major role when  the Norwegian Defence Estates Agency was cleaning a 165 square kilometre shooting range and returning it to nature.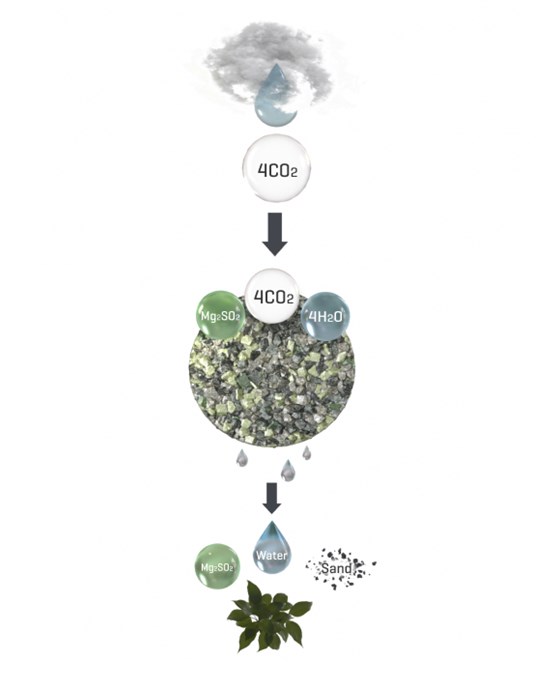 Crushed or ground up, it can absorb CO2 in shore zones where it is exposed to water, air and mechanical motion.
Part of a larger collection
In addition to Scandinavian Forest with a surface made of crushed olivine, Steni has now launched several variants of the façade panel Steni Nature. Among the panels you will find surfaces  of recycled glass and the aggregate shaped by the ice age, taken from the depths of the sea in Skagerak.
"This is a large and important continuation of a façade panel collection that has already made a name for itself among façade products for more than 50 years. These new surface options now give architects and builders far greater possibilities when it comes to choosing natural and sustainable façade panels," says Nielsen.
The new collection has been developed in collaboration with a number of renowned architects, to ensure that all interests are safeguarded during the process.
New Surface – same properties
Despite new and modern surfaces, the brand manager can assure that the panels still have the same properties that Steni's façade panels have become so well known for.
"The panels in the new collection have exactly the same properties as our other façade panels. They are robust, impact-resistant and, of course, have a 60-year functional guarantee," says Nielsen.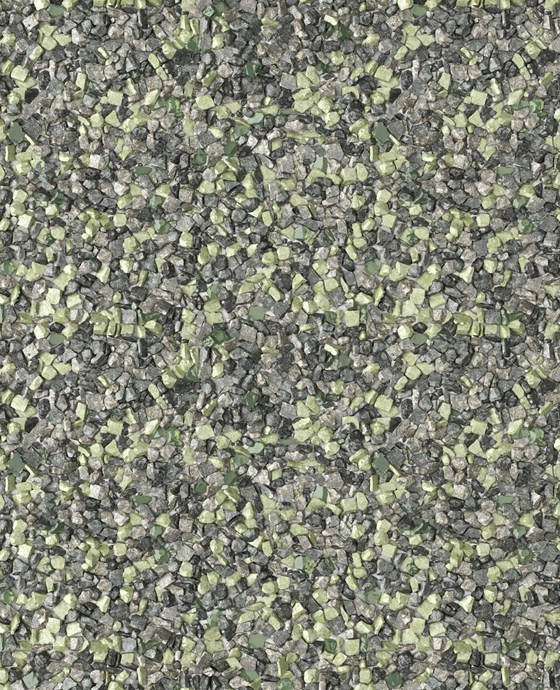 Steni's façade panel "Scandinavian forest" has a surface of the green rock olivine.
FACTS
Steni Nature Scandinavian Forest
Surface of olivine
Has a shimmering greenish-gray color
The mineral is mined in Sunnmøre
Want to know more about olivin's impact on the environment? Take a look at these cases: